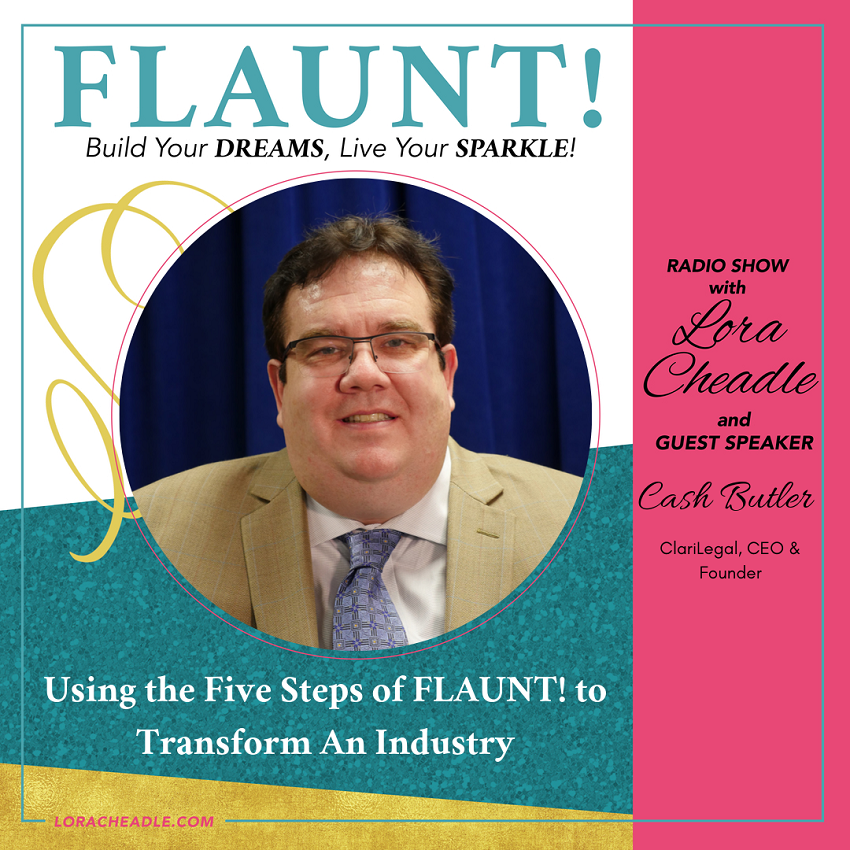 How many times do you get really excited when you experience frustration? This week's guest, Cash Butler did, and he took that frustration, created solutions, and built a company whose mission and purpose was to alleviate frustration for vendors and purchasers of legal services. Talk about making lemonade out of lemons, finding a gap and filling it, and in FLAUNT! Terms, Building Your Dreams and Living Your Sparkle!
Cash Butler, CEO and founder of ClariLegal spent 15-plus years in a variety of leadership roles for service providers in the litigation services industry. He witnessed firsthand many of the industry's inefficiencies, and instead of becoming cynical or switching industries altogether looking for something better, he decided to use his experience as well as his frustration to transform the way legal services were being purchased. Cash is building his dream and living his sparkle!
Today, ClariLegal helps corporations and law firms choose the best service for their needs by providing them with software that accurately compares value sought with value delivered. Through a request for proposal platform, ClariLegal enables legal services buyers and providers to match the exact procurement requirements with services offered, clarifying the process for each party. No more comparing apples to oranges, or being blindsided down the line when you realize that what you thought you were purchasing, was not actually what you were buying.