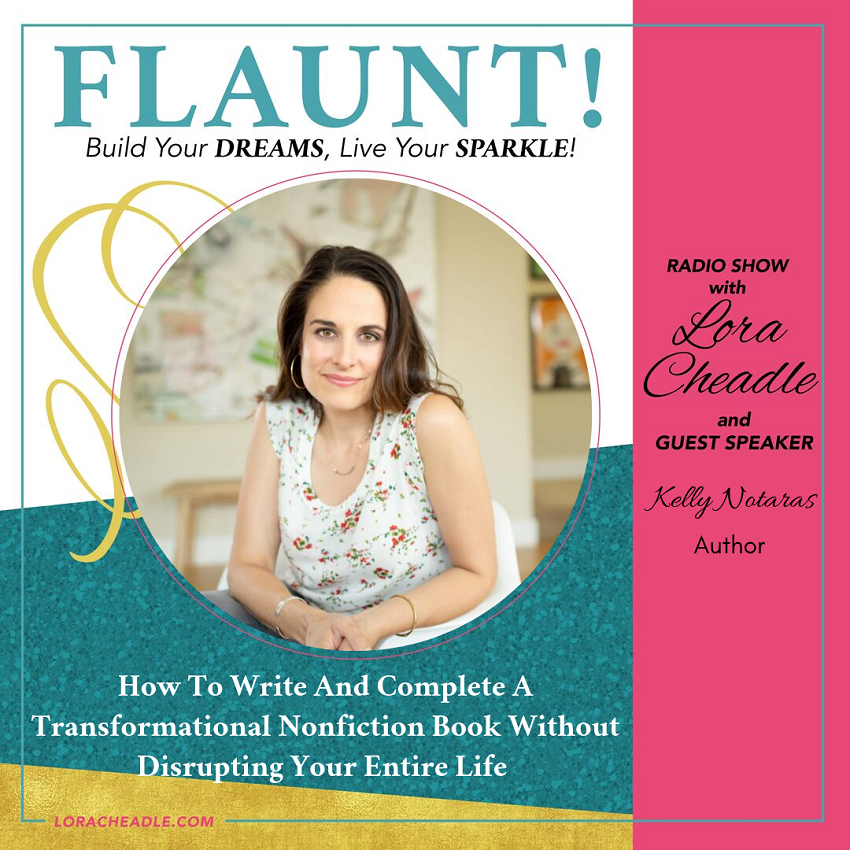 Most people have a dream of someday writing a book. But for many of those people, that day never comes. Why? Quite simply because life gets in the way. Either they never make the time to write, or when they do sit down to write they are so far out of practice that the writing is difficult and they quit. Similarly, most people don't actually know where and how to start. They may write down stories or ideas, but because there is no cohesive structure, they are never able to sort through the stories and put them in any kind of meaningful order.
What about you? Is there a book that you were born to write? Seasoned book editor, founder of kn Literary Arts and author of The Book You Were Born to Write, Kelly Notaras dishes with Lora on the "How To" of writing your transformational nonfiction book.
In the workshop you will learn the how and why to establish the daily habit of writing, how to be productive for hours, how to hone your "hook"—a book's north star—so it's both saleable and magnetic, navigating a variety of publishing options, and whether to start with a proposal or a full-length manuscript.
Kelly Notaras started her book editing career right out of college by moving to New York, where she worked in the editorial divisions at Avon Books, HarperCollins, Penguin USA and Hyperion Books. She relocated to Boulder, CO where she became the VP, Associate Publisher at spirituality publisher Sounds True. There she received her education in transformational nonfiction, editing books by Sharon Salzberg, Adyashanti, Krishna Das, David Deida and many more.