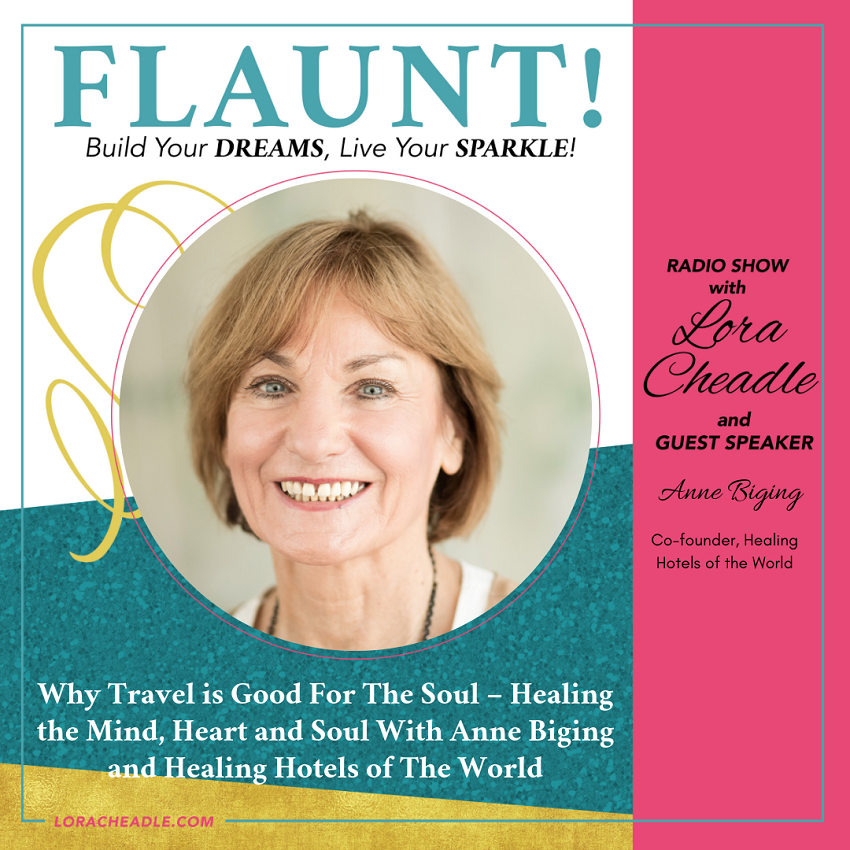 Life is hard. For all of us. Just ask Anne Biging, who grew up in post war Germany and early on developed a strong belief that healing happen anywhere and that no matter what happens around us, life should not be filled with fear and depression.
Through it all, she always believed that there was something more, something greater, connecting us all. Thus began her journey to figure out how we make ourselves feel better.  While disconnecting from our emotions in the moment, working constantly and distracting ourselves with a million different things might temporarily makes us forget, it doesn't lead to true healing. Because unless we slow down and take the time to feel our emotions, we will be unable to heal.
Healing Hotels of the World is the only global quality brand uniting the best and most advanced hotels and resorts in the field of holistic health under one umbrella. The brand is also at the forefront of supporting the global paradigm shift towards a soulful economy through organizing the HEALING SUMMIT.